Thomas J. Tropp, Music Director
Tom Tropp enjoys a multifaceted music career as a conductor, musicologist, and recording producer. He is the founder and managing editor of The Galant Masters Project, an editorial venture intended to rediscover lost works of Galant-style sacred music by producing critical performing editions and recordings of previously unpublished manuscripts. He is also the president of SoundByte Studios, an internationally respected recording services company specializing in choral and choral/orchestral record production. Since founding this company in 1999, Tropp has produced over two hundred recordings of educational, amateur, and professional choirs.
As a conductor, Tom's area of specialization is eighteenth century sacred music. His energetic and engaging style has put him in increasing demand as a guest conductor and clinician, where he particularly enjoys working with choirs and orchestras wishing to gain experience in historic performance practice of early music. He is the Sanctuary Choir Director at First Presbyterian Church of Lake Forest, Illinois; Music Director of the Chicago Galant Consort, a professional early music band established as the resident ensemble for the Galant Masters Project; and a faculty member in the School of Music at North Park University in Chicago.
Tom Tropp holds the Bachelor of Music Education degree from Illinois Wesleyan University, the Master of Music degree in conducting from The University of Arizona, and is a Doctor of Music candidate at Northwestern University.
Elizabeth E. Doran, Associate Music Director
Martin Davids, Concertmaster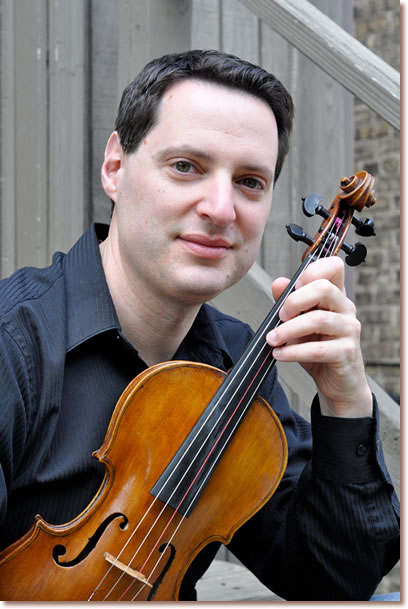 Highly acclaimed violinist Martin Davids founded and directs the Callipygian Players, Chicago's premier Baroque chamber music ensemble. "A devoted Baroque artist and performer of considerable note" (Jack Neal, KUNR-FM), Mr. Davids is concertmaster of Brandywine Baroque (DE), Chicago Galant Consort, Bach Collegium of Ft. Wayne, Janus Ensemble, Reno Baroque Ensemble (NV), and the Bach Institute Players at Valparaiso University. He is principal second violin with the Haymarket Opera Company, and also plays with Ars Antigua and Music of the Baroque in Chicago. Other ensembles he has played with include Indianapolis Baroque Orchestra, Ensemble Galilei, Chicago Opera Theater, Central City Opera, Aradia, Toronto Consort, and numerous others across Canada and the U.S. Mr. Davids earned the prestigious Performer Diploma in Baroque violin from Indiana University where he studied with Stanley Ritchie. He also received a Masters degree from the University of Michigan.
His recordings on the Albany, Musica Omnia, Plectra, Cedille, and Sonabilis labels have been described as "simply gorgeous" (American Record Guide, Jan/Feb, 2011), "Concertmaster Martin Davids plays exquisite obbligato passages" (Choral Journal, May, 2007) His latest CD, 12 Sonatas for violin and continuo by Henry Eccles is due out in 2013. He is a founding member of the award winning electric Baroque ensemble Discontinuo and is in demand as an electric violinist. He has played on many world premieres of new works including David Borden's K 216.01 for electric violin and synthesizer ensemble. A recognized expert in historical performance, Mr. Davids often gives masterclasses in performance practice and improvisation at many schools and universities including Northwestern, Cornell, and the University of Michigan. He performs on a beautiful Baroque violin by Ferdinando Alberti from 1750 and resides in Chicago with his wife Julia, a talented singer and conductor and their two children Judith and Solomon.